Fall And Winter Camps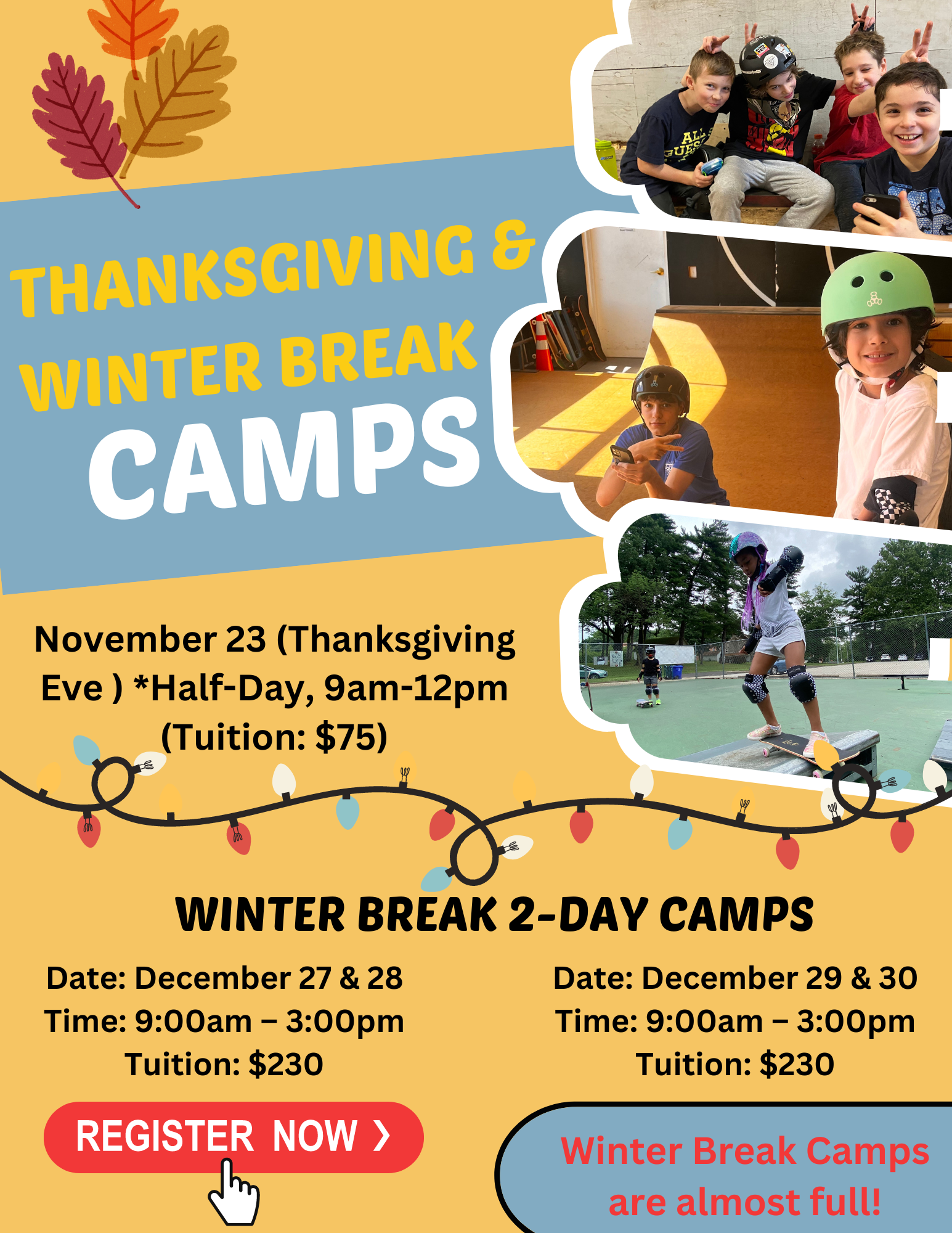 Thanksgiving day is right around the corner! We know that parents need time to prepare for the holiday, so drop the kids off at STF this Wednesday for our half-day camp (9am-12pm). Register Here.
Registration is ALSO open for our Winter Break Camps! Spots are filling up faster than we anticipated. Register now before it's too late.
Holiday Hours for the week of 11/21 – 11/27
West Philly:
Tuesday – 1pm-9pm
Wednesday: CLOSED
Thursday: CLOSED
Friday: 1pm-9pm
Saturday: 3pm-9pm
Sunday: 3:pm-9pm
Elkins Park:
Tuesday: 3pm-9pm
Wednesday: CLOSED
Thursday: CLOSED
Friday: 12pm-9pm
Saturday: 12pm-9pm
Sunday: 12pm-5pm