Kids Halloween Party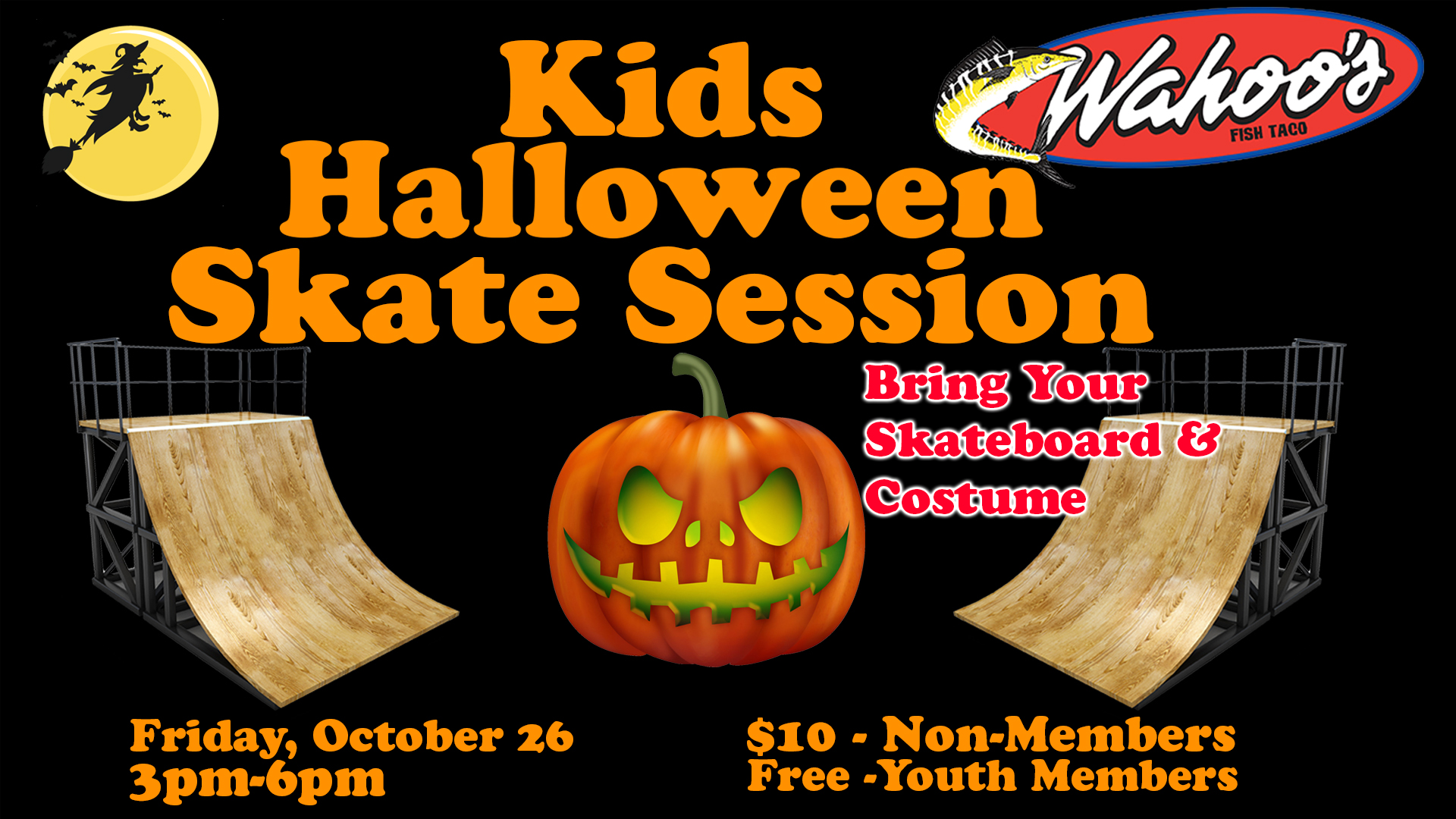 Skate the Foundry would like to invite you and your family to our Youth Halloween Skate Party at Skate the Foundry on Friday, 10/26.
The event is from 3pm to 6pm, and skaters are more than welcomed to skate in their favorite costume! We would like to see some skeletons and princesses skating together.
As always, no charge for members and $10 for non-members.