Skateboard Bingo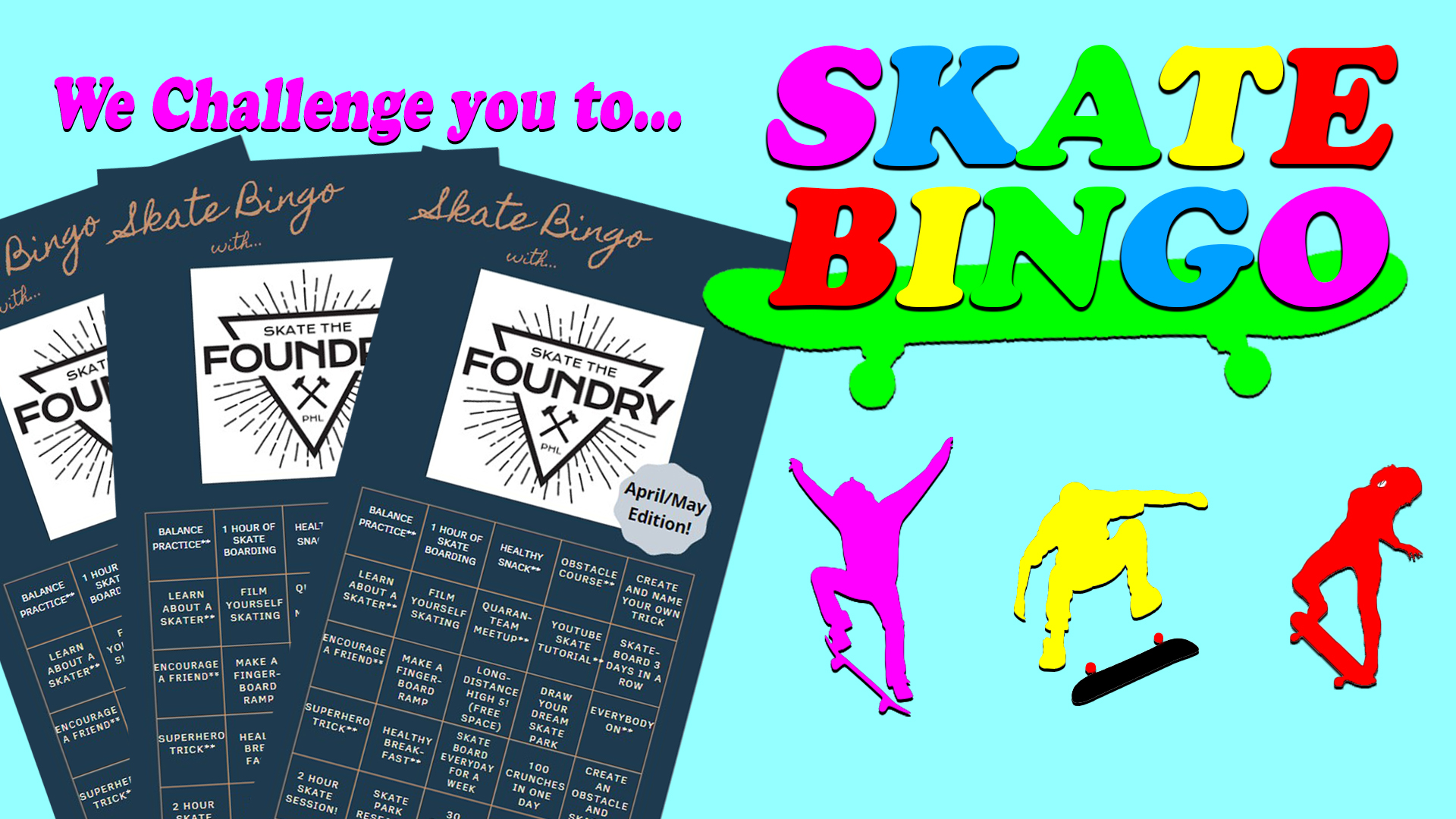 Keep in touch with fellow skaters while playing a fun game of Skate BINGO! Challenge yourself to see how many times you can get 5 in a row!
Who can play:
Anyone between the age 1-99
How to play:
1. Download Skateboard BINGO card below.
2. Complete activities to get 5 in a row throughout the month.
3. Tag @skatethefoundry on Facebook, Instagram and/or Twitter to share your card at the end of May!
————-
Weekly Zoom Discussion with Possum and Brett:
In addition to completing activities on the card throughout the week, we encourage youth skaters to attend the weekly zoom discussion with us. This is not mandatory, and each week is optional, but this will be a fun way to see fellow skaters, share what they've learned that week, talk about skateboarding, and see everyone's progress on the BINGO cards.
Who can join Zoom Discussion:
Youth skaters between the ages 8-12, with some exceptions for siblings.
Schedule for Zoom Discussion:
Saturdays from 10am – 10:30am (4/25 – 5/30)
Register for Zoom Discussion below: https://www.wellnessliving.com/rs/event/skate_the_foundry-9or0lj?k_class=210979&k_class_tab=23702
Download or take a screen shot of the images below.
---
Adult Skateboard Bingo Card